These Flakes are made from 100% Soy. That means they burn clean - without the dark smoke you see when burning oils or parafin candles. SoyFlakes are environmentally friendly and will not polute your home or stain your walls and furniture.
Click Here to Buy Soyflakes Now
WE LOVE TO SELL SOYFLAKES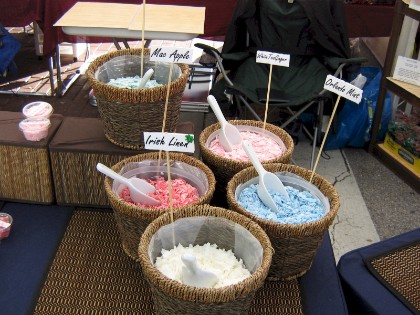 Because our flakes are made with soy, they hold their fragrance much longer than a parafin candle - approximately five hours per tablespoon.
Our Aroma Burners/Melting Pots have been selected to compliment the wonderful fragrances that we offer. They are affordably priced and available in many different styles.
Click Here to Buy Melting Pots Now